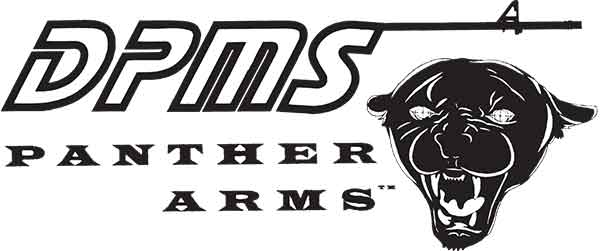 This DPMS Sportical AR-15 Carbine Kit includes everything needed to turn your Stripped AR-15 Lower Receiver into a complete, fully functional rifle. This kit features an unassembled DPMS Sportical Flat-Top Upper Receiver with a 16" Lightweight Contour Barrel, Carbine-Length gas system, 2-Piece Glacierguard Handguards and an A2 Flash Hider. The barrel's 5.56x45mm NATO Chamber and 1 in 9" Twist rifling ensure reliable feeding and functioning with a wide variety of both commercial and surplus ammunition.
The Sportical is of the "Slickside" variety, with a sleek profile devoid of protrusions through the elimination of the conventional AR-15 forward assist, case deflector, and dust cover, resulting in a clean, minimalist appearance that is both fully functional as well as lightweight. It is an ideal foundation for later user customization, including all of the required attributes and components for solid, reliable performance, but without adding anything extraneous that would increase both the weight and price of the upper.
The kit includes a complete Lower Receiver Parts kit that is ready for installation into the host stripped lower. A DPMS Pardus Collapsible Buttstock Assembly rounds out the package with a 6-Position Commercial diameter buffer tube, carbine buffer and buffer spring. Stripped lower receiver and magazines are
NOT
included. All parts, including the upper receiver, require user assembly.
Upper Assembly Technical Information
Upper Receiver: Flat-Top Lo-Profile, Slickside
Barrel Length: 16"
Barrel Contour: Lightweight
Barrel Material: 4140 Chrome Moly Steel
Muzzle Thread Pattern: 1/2"-28
Chrome Lined: No
Barrel Finish: Parkerized
Twist Rate: 1 in 9"
Chamber: 5.56x45mm NATO
M4 Feed Ramps: No
Muzzle Device: A2 Flash Hider
Gas System Length: Carbine
Gas Block Diameter: 0.750"
Handguard: 2-Piece Polymer Glaciergaurd
Sights: None
Extras: Single Rail Gas Block
Does NOT include or have provision for Forward Assit, Shell Deflector or Dust Cover
Lower Parts Kit Includes
Bolt Catch
Bolt Catch Plunger
Bolt Catch Roll Pin
Bolt Catch Spring
Buffer Retainer
Buffer Retainer Spring
Disconnector
Disconnector Spring
Hammer
Hammer Pin
Hammer Spring
Magazine Catch
Magazine Catch Button
Magazine Catch Spring
A2 Pistol Grip
Pistol Grip Lock Washer
Pistol Grip Screw
Pivot Pin
Pivot Pin Detent
Pivot Pin Detent Spring
Safety Selector
Safety Selector Detent
Safety Selector Detent Spring
Takedown Pin
Takedown Pin Detent
Takedown Pin Detent Spring
Trigger
Trigger Guard
Trigger Guard Roll Pin
Trigger Pin
Trigger Spring
Buttstock Assembly Technical Information
Stock: DPMS Pardus Collapsible, Polymer
Receiver Extension: Commercial Diameter, 6-Position
Buffer: Carbine
Buffer Spring: Carbine
Receiver Extension Lock Ring (Castle Nut) Included
Please Note: Installation of AR-15 upper assemblies with certain features including, but not limited to: flash hiders, bayonet lugs, and threaded muzzles may violate state and/or local laws.
Made In {{countryOfOrigin}}