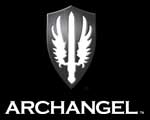 The ProMag Archangel Sparta Collapsible rifle stock system for the Ruger Mini-14 or Mini-30 is a carbon fiber reinforced polymer stock. The stock transforms your standard Ruger Mini into a pistol gripped, adjustable, modern sporting rifle. The stock has a buttstock that is adjustable for length with 4 positions, and an adjustable cheek riser that has 7 positions to work with any sighting system. The recoil pad is perfect for the heavier recoiling calibers, but also removable for those who do not need it. The pistol grip has an internal storage compartment for spare parts or batteries. There are 4 sling mounting points for push button quick detach swivels, for right or left-handed shooters. The continuous top rail is perfect for mounting red-dots or magnified optics. The stock system is compatible with same plane back up iron sights (not included). This is the perfect stock system for upgrading your stock Ruger Mini rifles.
Technical Information
Fits: Ruger Mini 14, Mini 30, 6.8 spc Ranch Rifle versions produced since 1982
Black Carbon Fiber Reinforced Polymer Construction
Continuous Aluminum Top Rail
4-Position Collapsible Stock
7-Position Adjustable Cheek Riser
Removable Recoil Pad
4 Push-Button Quick Detach Sling Mounts
Pistol Grip with Internal Storage
Magazine NOT included
Please Note:
Installation of certain parts on certain guns may violate state and/or local laws. Please check your local regulations prior to ordering.