Product Overview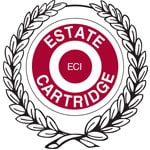 Features
Tight-patterning 00 buckshot
Versatile load
Perfect for volume shooting at the range or in the field
Half off – there's nothing sweeter to the ears. Quality 00 Buck in 25-round boxes for less than 9 bucks a box. We bought a mountain of buckshot to swing this deal, and we think Estate buckshot is the best buckshot bargain on the market today.
Note: As with many buckshot loads, this ammunition is roll-crimped, making it slightly longer than star-crimped loads. The overall length of this ammunition is approximately 2.46".
Made In
Was this information helpful?