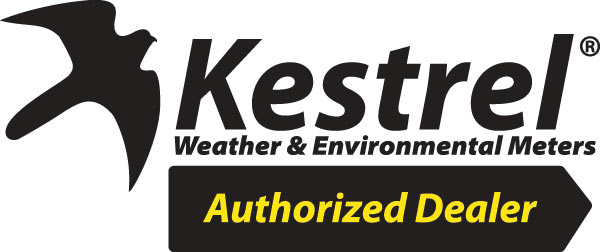 Features:
Protective cover with sure-grip overmolding
Data hold function
Large easy-to-read display
Waterproof and floats
Patented user-replaceable impeller
Wide range of wind speeds and low startup speed
Reliable, portable, and easy to use
All instruments and accessories are completely assembled in the USA
5-year warranty
Includes a cover, neck lanyard, CR2032 battery, and Kestrel Certificate of Conformity
The Kestrel 1000 Wind Meter is the one that started it all! The Kestrel 1000 Pocket Wind Meter was developed in 1995 when NK's co-founder, Richard Kellerman, needed a reliable wind meter. Over 15 years later, the Kestrel 1000 may look a little different, but it still gives you the reliable, accurate wind measurements that you need.

Every Kestrel Meter features a large, 1" impeller mounted on a sapphire jewel bearing, which means it starts rotating with the slightest puff of air, 0.3 mph to be exact! The unique impeller is user-replaceable, which means it can easily be replaced if it is damaged or worn. If your application demands regular calibration, simply pop in a new impeller and the Kestrel Wind Meter is restored to like-new factory calibration standards. The Kestrel 1000 can easily be switched between mph, km/h, ft/min, m/s, knots and Beaufort, depending on your needs. The extremely durable housing is totally waterproof, and even floats.

Made In {{countryOfOrigin}}