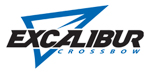 Most powerful crossbow in the Excalibur lineup
Speed: 350 fps
Weight: 6-1/2 lbs
Illuminated Shadow Zone Crossbow Scope
Realtree AP HD Camouflage
The Equinox is the most powerful and fastest crossbow in the Excalibur line. With a hefty 225 lb. draw weight, this crossbow is capable of speeds up to 350 feet per second. Featuring Excalibur's thumbhole stock, this crossbow is very comfortable to shoot and is one of the most accurate crossbows on the market today. The thumbhole stock includes an ambidextrous adjustable cheek piece which allows you to get a custom fit and is wrapped in Realtree AP HD Camo for the ultimate in concealment. This crossbow comes complete with everything you will need to get started with your new crossbow. Included with the package is the new Shadow-Zone crossbow scope featuring red or green illuminated multi-range reticle, mounting rings and base, Excalibur's 4 arrow quiver and mounting bracket, 4 crossbow bolts with field points, and Excalibur's "T" handle rope cocking device. If you are looking for the ultimate combination of raw power and pinpoint accuracy, the new Equinox was designed for you!
Features
Excalibur Thumbhole Stock
Ambidextrous Safety
Adjustable Cheek Piece
S5 String Shock Suppression System
Technical Information
Speed: 350 fps
Kinetic Energy: 95 ft-lbs
Draw Weight: 225 lbs
Power Stroke: 16-1/2"
Overall Length: 38-1/2"
Weight: 6-1/2 lbs
Arrow Length: 20"
Sight: Illuminated Shadow Zone Crossbow Scope
Sight Battery: CR2032 (included)
Package Contents
Excalibur Shadow Zone Illuminated Crossbow Scope
Detachable 4-arrow quiver
Four 20" Firebolt crossbow bolts with field points
Rope Cocking Aid
Made In {{countryOfOrigin}}