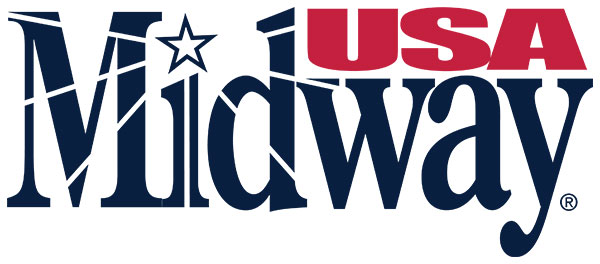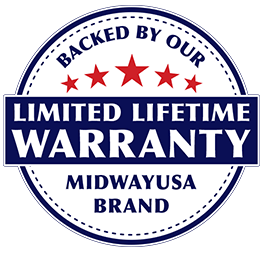 Features
1800 Cubic Inches
Adjustable Shoulder Straps
Adjustable Chest Strap
2 Side Mounted Mesh Water Bottle Carriers
Heavy Duty Carry Handle
Zippers Include Pull Tabs
Rain Cover Included
The MidwayUSA Rendezvous Backpack was designed for the avid outdoorsman. Constructed of an abrasion resistant, PVC coated polyester and heavy-duty zippers with molded pulls, this backpack is more than tough enough to stow all of your gear for your next outdoor adventure. Make better time by walking faster and longer due to the innovative back-support system that utilizes four strategically placed, high-density foam pads which form two channels along the wearer's back. One channel runs vertically along the spine while the other crosses laterally across the back to improve air flow, reducing perspiration and increasing overall comfort. The entire backside of the pack and underside of the shoulder straps are covered in a nylon mesh to further augment air flow.
In addition to being well-made and very comfortable, the MidwayUSA Rendezvous Backpack is also large enough to carry all of your equipment. With two main compartments, one having a long, thin nylon pocket that is perfect for storing maps. Toward the top and front of the pack is a small, handily-shaped pocket ideal for your digital game camera. A large bonus pocket is conveniently located at the bottom of the bag to store your rain gear, safety harness, change of socks or other crushable items that need to be readily accessible. With all these high-quality features and such a low price, your search for a high-quality and great-value backpack is over!
Dimensions
Main compartment: 20" x 15" x 4"
One internal elastic-top pocket (14" x 11.5")
Front Pocket: 15" x 10" x 3"
Top Front Pocket (with MidwayUSA logo): 5" x 8"
Side/Waterbottle Pocket: 7" x 5"
Made In {{countryOfOrigin}}