Under Armour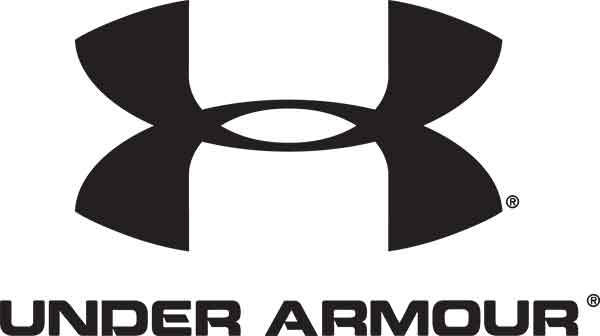 FREE SHIPPING on All Under Armour Products!
FREE SHIPPING on All Under Armour Products!
About Under Armour
It started with a simple plan to make a superior T-shirt. A shirt that provided compression and wicked perspiration off your skin rather than absorb it. A shirt that worked with your body to regulate temperature and enhance performance. Under Armour is the originator of performance apparel - gear engineered to keep you cool, dry and light throughout the course of a hunt. The technology behind Under Armour's diverse product assortment for men, women and youth is complex, but the program for reaping the benefits is simple: wear HeatGear® when it's hot, ColdGear® when it's cold, and AllSeasonGear® between the extremes. Under Armour's mission is to make all athletes better through passion, design and the relentless pursuit of innovation.
Shop All 177 in Under Armour
Customer Favorites
Under Armour Huey Backpack Polyester and Nylon

$124.99

SHIPS FREE

Additional charges for Non Free Shipping products, products shipping to remote locations, HazMat products, and large or heavy items still apply.

See Details

Available View More Options

Under Armour UA Infil Ops GORE-TEX 10" Waterproof Uninsulated Boots...

$249.99

SHIPS FREE

Additional charges for Non Free Shipping products, products shipping to remote locations, HazMat products, and large or heavy items still apply.

See Details

Available View More Options

Under Armour UA Fat Tire GORE-TEX 7" Waterproof Hiking Boots Synthe...

Add to Cart for Price

SHIPS FREE

Additional charges for Non Free Shipping products, products shipping to remote locations, HazMat products, and large or heavy items still apply.

See Details Regular Price:

$199.99

Available View More Options

Under Armour Hustle 3.0 Backpack Polyester and Nylon

$54.99

SHIPS FREE

Additional charges for Non Free Shipping products, products shipping to remote locations, HazMat products, and large or heavy items still apply.

See Details

Available View More Options

Under Armour UA Stryker 7.75" Tactical Boots Leather/Synthetic Men's

$159.99

SHIPS FREE

Additional charges for Non Free Shipping products, products shipping to remote locations, HazMat products, and large or heavy items still apply.

See Details

Mixed Availability View More Options

Under Armour Undeniable 3.0 Duffle Bag

$39.99 - $54.99

SHIPS FREE

Additional charges for Non Free Shipping products, products shipping to remote locations, HazMat products, and large or heavy items still apply.

See Details

Mixed Availability View More Options

Under Armour UA Speed Freek Bozeman 2.0 8" Waterproof Hunting Boots...

Clearance — Select Items

$57.30 - $149.99

SHIPS FREE

Additional charges for Non Free Shipping products, products shipping to remote locations, HazMat products, and large or heavy items still apply.

See Details Regular Price:

$149.99

Save up to $92.69 (61%)

Mixed Availability View More Options

Under Armour Coalition 2.0 Backpack Polyester and Nylon

Clearance — Select Items

$49.80 - $109.99

SHIPS FREE

Additional charges for Non Free Shipping products, products shipping to remote locations, HazMat products, and large or heavy items still apply.

See Details Regular Price:

$109.99

Save up to $60.19 (54%)

Available View More Options

Under Armour UA SpeedFit 2.0 Mid 6" Hiking Boots Synthetic Men's

$130.00

SHIPS FREE

Additional charges for Non Free Shipping products, products shipping to remote locations, HazMat products, and large or heavy items still apply.

See Details

Mixed Availability View More Options

Under Armour Men's UA Fish Hunter Cargo Pants Nylon

$90.00

SHIPS FREE

Additional charges for Non Free Shipping products, products shipping to remote locations, HazMat products, and large or heavy items still apply.

See Details

Available View More Options

Under Armour Hudson Backpack Polyester

$89.99

SHIPS FREE

Additional charges for Non Free Shipping products, products shipping to remote locations, HazMat products, and large or heavy items still apply.

See Details

Available View More Options

Under Armour UA Charged Rebel 4" Hiking Shoes Synthetic Men's

$79.99

SHIPS FREE

Additional charges for Non Free Shipping products, products shipping to remote locations, HazMat products, and large or heavy items still apply.

See Details

Mixed Availability View More Options
Shop All 177 in Under Armour