M1 Carbines For Sale
A rare opportunity to own a genuine piece of WWII History!

SOLD OUT
Due to overwhelming demand, our U.S. Military Surplus M1 Carbine rifles SOLD OUT very quickly.
Thank you for your interest in these unique rifles!
After years of effort, our Supplier has been successful in securing a large lot of U.S. made M1 Carbines and MidwayUSA has purchased all of them! These M1 Carbines have not been arsenal refurbished.
UPDATE 5/19/2021 - While working through the grading process on the M1 Carbines, we now believe these issued carbines were turned back in to the U.S. Government for a functionality Check and Test. Our supplier believes this process would have been done in Europe and would have occurred prior to their transfer to the Italian Armed Forces. As part of the Check and Test process, parts may have been replaced or upgraded. Examples of replaced or upgraded parts could include stocks, bayonet lugs, sights, bolts, safeties or other small parts. In rare cases, barrels may have been replaced, but they appear consistent with wartime production and use. There is no evidence suggesting these guns have been refinished, just brought to a serviceable standard prior to their transfer.
This single lot of M1 Carbines includes guns from 9 manufacturers with serial number ranges indicating production years from 1942-1945. Conditions offered will be "Fine", "Very Good to Fine", "Good to Very Good" and "Fair to Good". We used the NRA Firearm Condition Standards for guns of this era as our guide to grade these fantastic guns. Many different product numbers will be offered to indicate manufacturer, variant and condition.
Winchester
Rock-Ola
National Postal Meter
Quality Hardware
Standard Products
Saginaw – Variants S.G and S'G'
Underwood – Variants B, S, T and W marked receivers
Inland
IBM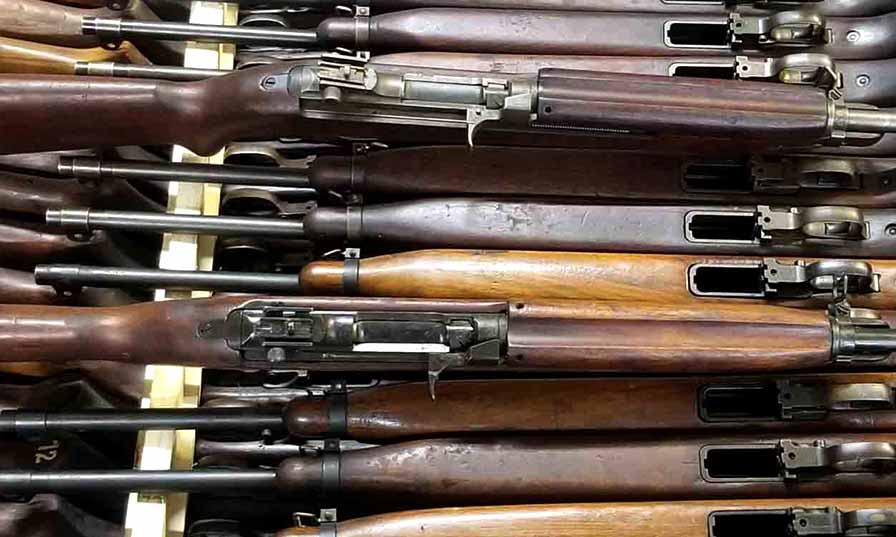 Per our supplier, these guns are believed to have come directly from use in the European theatre of WWII, eventually making their way to the Italian Armed forces. From there they went to the Carabinieri – the Italian National Police - and have been in storage since the early 1950s. There are no records indicating how the Italian Armed Forces came into possession of these WWII M1 Carbines.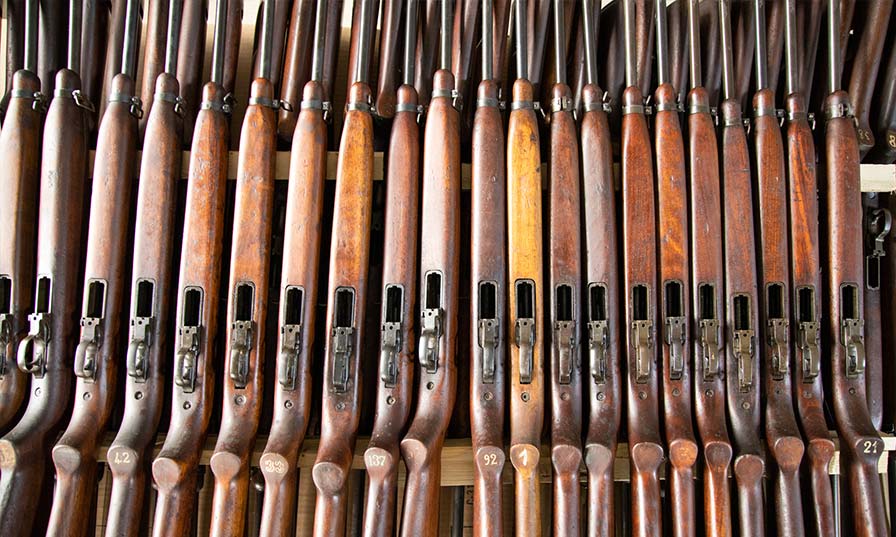 These guns are a piece of history and prime examples of wartime production. They are still 'as assembled' during the rapid mass production of WWII. These guns have not been reworked at an arsenal nor refinished at any point (please see update above). As the US spooled up its wartime production of military guns, it was necessary for multiple manufacturers to work together to complete production of a single working M1 Carbine. Not all receiver manufacturers made barrels and many used barrels from multiple sources. The barrels are appropriate to the receiver as they were manufactured. There are variations among these guns, including sights, safeties, gas blocks etc. Variations were common during the years these guns were manufactured. Small parts may have been replaced during the war due to normal field use and maintenance. In service during the war, these M1 Carbines were then placed in storage for almost 70 years by the Italian government.
Import markings are engraved, not roll stamped, so the bore was not distorted by the marking process. These discrete markings are on the underside of the barrel and adhere to current ATF marking requirements.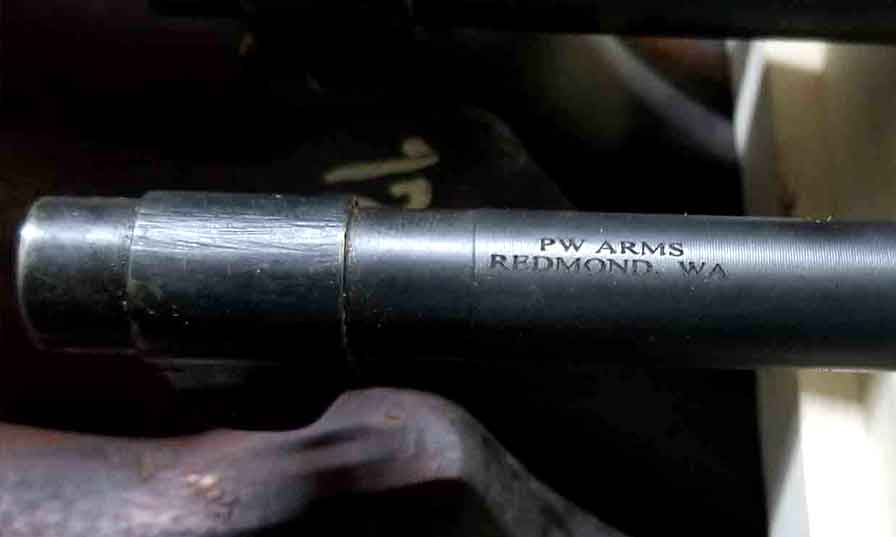 Update 6/7/2021 - Interest in the M1 Carbines has been overwhelming! Overall supplies are limited and many variations are extremely limited! If you are interested in purchasing a specific variation, we recommend you purchase as soon as the M1 Carbines are available for sale.